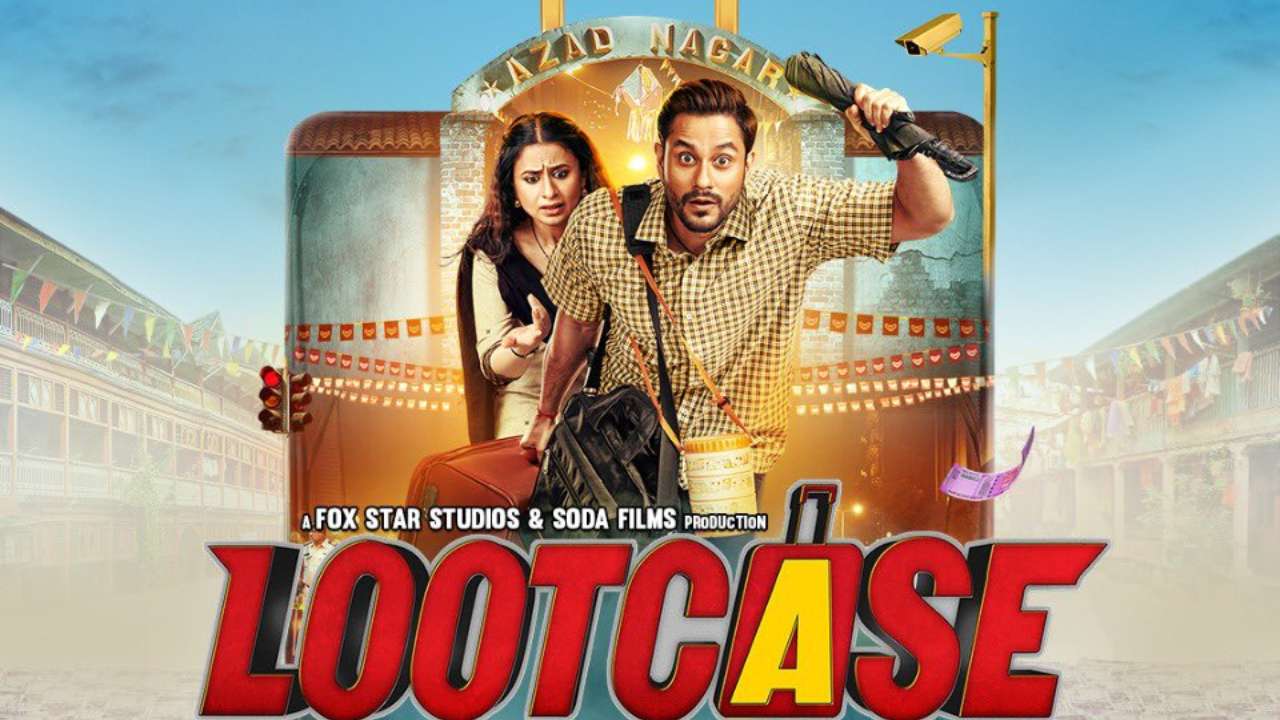 Lootcase directed by Rajesh Krishnan is a satirical comedy that is elevated way beyond its predictable plot by a magnificent ensemble cast and memorable dialogues. Kunal Khemu plays Nandan, a simple technician in a printing press, living in a typical Mumbai Chawl. Rasika Dugal plays Nandan's wife Lata, whose name is part of one of the legendary dialogues towards the climax. The banter between Nandan and Lata is very cute, so is their love-talk full of Chinese dishes.
Guy Ritchie Hommage is fine but Pavitra Party?
The screenplay of Lootcase has definite shades of Guy Ritchie films. It does try hard to be a Lock, Stock, and Two Smoking Barrels but that was always going to be a tall task, even with everything executed perfectly. The length at 2 hrs and 12 minutes makes Lootcase drag through certain parts. My bigger issue was with unnecessary songs, especially the half-wit Pavitra Party. It has been a long time since I fast-forwarded something In my first viewing. This song was too much to bear.
Finest Ensemble Cast
Multiple parties are invested in finding the suitcase. Each of them is represented by a fantastic actor and that is what saves the film. Gajraj Rao as Minister Patil is exceptional, so is Ranvir Shorey as the seasoned cop Madhav Kolte. Rao wins every scene he is in with his sly smile and dialogue delivery. Ranvir too has multiple moments that are etched in my memory. The scene with the auto driver, the dinner scene, and the climax sit-down scene are all high on repeat value.
In comparison to Gajraj Rao and Ranvir Shorey, Vijay Raaz does not get too much screen in his role as an animal life obsessed gangster Bala Rathore. However, he has made it a habit of shining through irrespective of the length of his role is. His dialogue delivery is unparalleled in the industry and so is his comic timing. His analogy during the climax scene with Ranvir and Kunal is pure gold. I just wish he had slightly more screen time because the character is delightful.
Witty with a fair share of satire
Dialogues are a gem and help create a film that has immense repeat value. Some of my absolute favorite dialogues were "Sketch Banwana Padhega", "Tu Kiska Aadmi Hai", "Main kuch bolta hoon, log kuch aur samajh lete hain", "Iski Drawing Bhi Bot Kharab Hai", and numerous dialogues of Vijay Raaz. All these moments are laugh-out-loud funny, but the good part about the humor of Lootcase is that it is not slapstick. It is usually drawn from witty dialogues and at times from the situation as well. Moreover, there are undertones of dark humor and satire throughout as it tries to show greed in men from different backgrounds. Some greedy for money, some for power, and a few for both.
The Backbone of Lootcase
Lootcase has great support cast and intelligent dialogues but the backbone of the film is undoubtedly Kunal Khemu. His comic timing is precise and natural but I hope he does not get limited to this genre. He is one of the finest new age actors with a wide range which has been showcased in films like Kalyug, Traffic Signal, Kalank, and Malang. I wish filmmakers make use of his immense talent and offer him good roles more often. Without any doubt, we deserve to see much more of Khemu on the big screen.
Lootcase released on 31st July 2020 on Disney+ Hotstar. Watch it here.
The other film I recommend this week is Raat Akeli Hai on Netflix. Read the review to find out more.