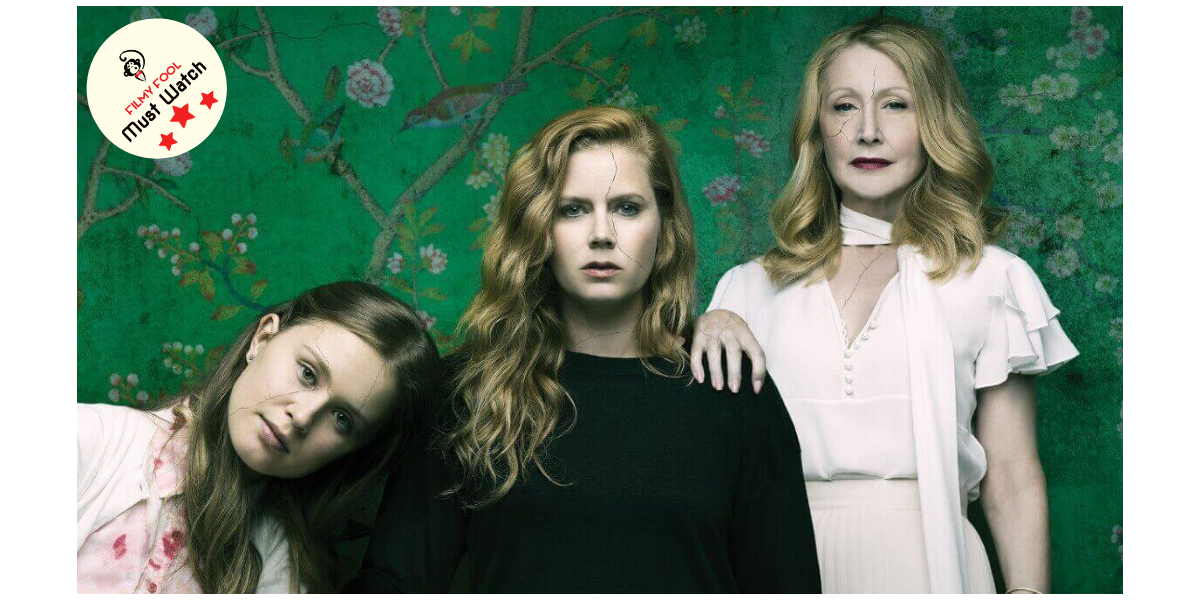 Sharp Objects is a psychological thriller, based on a novel with the same name, written by Gillian Flynn (Gone Girl). Much like Gone Girl, there are obvious and beautiful psychological elements at play. Amy Adams plays Camille Preaker, a crime reporter who is sent to her hometown to investigate the murder of a young girl. As Camille comes back, the demons of her past resurface and take her to places she never wanted to go back to.
Directed with so much precision by Jean-Marc Vallée (Dallas Buyers Club, Big Little Lies), the series sets an even stronger atmospheric vibe than his last outing (Big Little Lies). The mood throughout the 8 episodes is grim, brimming with an almost suffocating chill. There is no 'who-done-it' feel here, nor the typical cat and mouse chase that murder mysteries are known for. The pace is very much a slow burn that asks you to invest in the characters rather than the mystery. Honestly, that's not difficult at all, because the 3 main characters are extremely intriguing.
Camille Preaker has immense baggage on her. She is someone who had a torrid childhood that broke her completely. She did put herself back together but the lines of cracks are very much visible. Amy Adams puts in her finest performance, that is pure and vulnerable. She really powers through the entire series and is the cornerstone of the show. Patricia Clarkson who plays Camille's mom, Adora, is phenomenal too. Clarkson's performance is the perfect foil to that of Adams and takes you to a point where you really want to shout your lungs out at her. Adora is self-absorbed, oblivious, and at times even coming across as dense, but just when you are about to write her off, she surprises you by taking back control. The icing on the cake was the performance of young Eliza Scanlen who plays Amma, half-sister to Amy's Camille. She oscillates between her mom's 'pretty little doll' to the 'town bully' effortlessly, exuding a sense of anxiety in the viewers. You see her and all you want to do is to scrape off the surface and see what's underneath.
If you like slow-burn thrillers or psychological dramas, Sharp Objects would be right up there with the very best of them. An absolute Must Watch according to me.