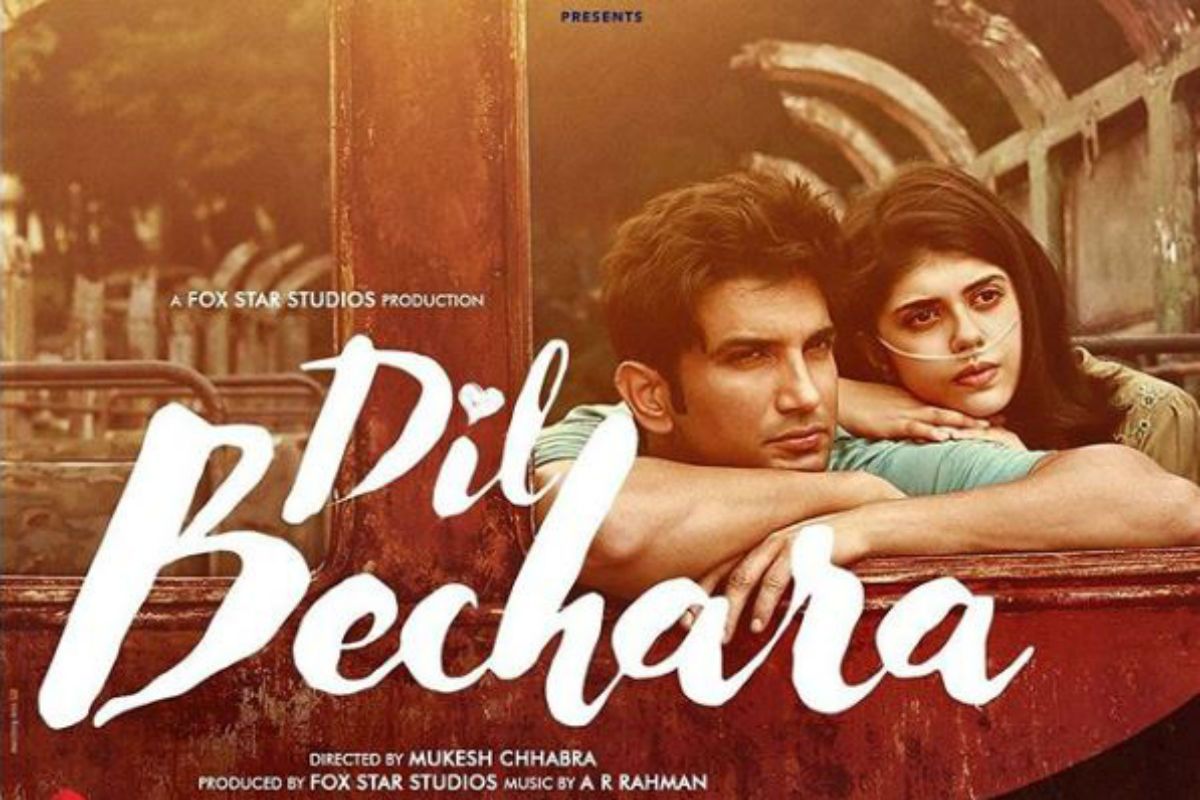 Dil Bechara is the last time we see Sushant Singh Rajput on screen. But like so many other things 2020 has taken away from us, being able to see Sushant on the big screen in his last film is also one of them. Hence, there is absolutely no way Dil Bechara can be reviewed in an unbiased manner. And I don't want to try and fool myself thinking that it is possible. The only way forward is to embrace it, and so, this is a completely biased review of Dil Bechara. 
I saw Dil Bechara in the living room with a few family members. Lights were off, and the room was dark, except for the light from the television. The soundbar and accompanying sub-woofer were blazing out the Fox Star Production intro sequence in full steam. The film started and after an hour and 41 mins, the film ended. Lights were not switched on because that was a moment when no one wanted to look at each other. As everyone else went to their rooms, I and my wife stood there looking at each other. We both knew what was needed. I hugged her, she howled. We held each other in the middle of our dark living room, illuminated only by the white light. The light from the end-credits of Dil Bechara, with Rahman's haunting 'The Horizon of Saudade' playing alongside it. As we continued to embrace each other, a drop was now hanging from the corner of my eye, wanting to roll down my face. But just before it rolled down and fell into the abyss, it reflected the white light from the end credits and all of a sudden, a sparkle filled my eyes. I stood there, at that moment, wondering if the sparkle from my tears was the universe conspiring to create a last goodbye from Sushant. Or maybe believing that brings me a semblance of peace. This is what Dil Bechara is for me.
I know I may have left some unanswered questions. 
The acting, the story, the direction, what about all that? - It hardly matters.
Is the film good or is it over-hyped? - I could not care less.
Should you watch the film? - Yes, you should.
Will you enjoy the film? - Who knows. You will, once you watch it. If you like it, great. If you don't, it won't be the first time you have seen a bad film. You will move on. 
Dil Bechara released on Disney+ Hotstar from 24th July 2020. Watch it here.