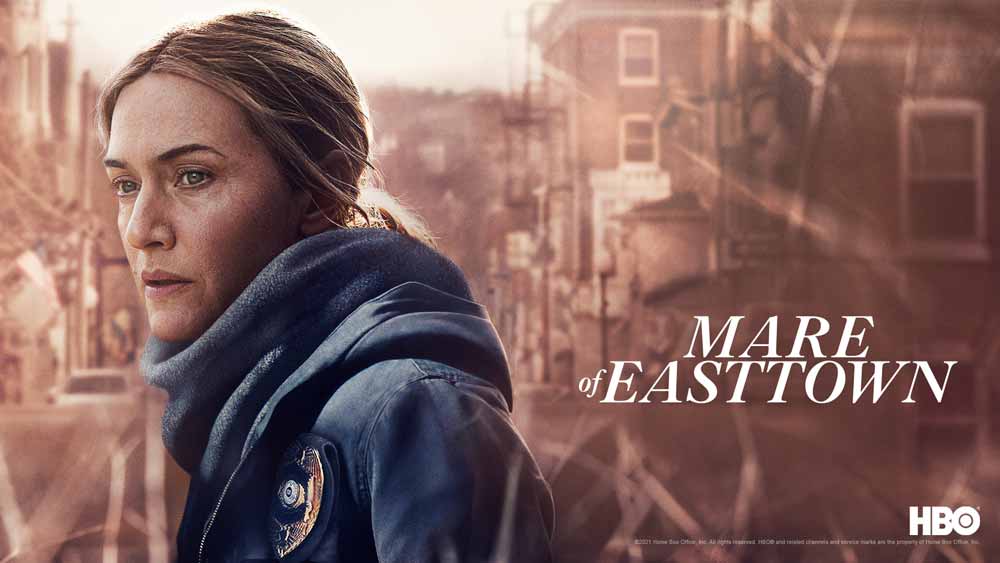 Mare of Easttown is a highly potent mini series that centers around the murder of a young girl. The mystery series consisting of 7 episodes is based in a little township in Pennsylvania USA. Kate Winslet plays detective Mare Sheehan who is leading the case
The show written by Brad Ingelsby is riveting from the word go. The characters are so real and the same is true for everything else. Director Craig Zobel almost instantly establishes the mood and the setting as you get sucked into the lives of the people of Easttown. The pace is beautifully controlled within each episode as well as over the course of 7 episodes that there is never a dull patch. It is engaging right through. The mood of small-town gloom is brilliantly established as well.
Kate Winslet delivers her career-best performance as Mare. She gives a subtle, nuanced, and layered portrayal that moves you in every scene. Her pain is clearly visible and so is her loneliness. Her body language is honestly one of the biggest highlights. It is her walk, her postures, and her silences that cut really deep. When you watch the show, see how she stands, how she walks, how she sits. The costume is on point as well (I noticed her shoes in one scene and was so in awe of the show all over again). There are multiple scenes where I was just blown away by what Kate Winslet does. Honestly, I will run out of words before I can do justice to describing Kate Winslet's performance in this show.
Winslet alone may be reason enough to watch this show right away, but lucky for us, she is not alone. Mare of Easttown features a fantastic ensemble cast, from Guy Pearce, and Jean Smart to Angourie Rice and Even Peters. Among these, Even Peters has the most effective presentation. His portrayal of Detective Colin Zabel acts like a soothing, calming, almost uplifting effect to all the pain and gloom that surrounds the show. Another noteworthy performance comes from Julianne Nicholson who plays Lori. She is part of key scenes and manages to produce a memorable performance that will bring many more roles to her. The penultimate scene with Kate and Julianne is simply breathtaking.
If you have time and are looking for something spellbinding, watch Mare of Easttown. If you don't have time, make time for Mare of Easttown so that you don't have regrets later.
Mare of Easttown is streaming on Disney+ Hotstar.