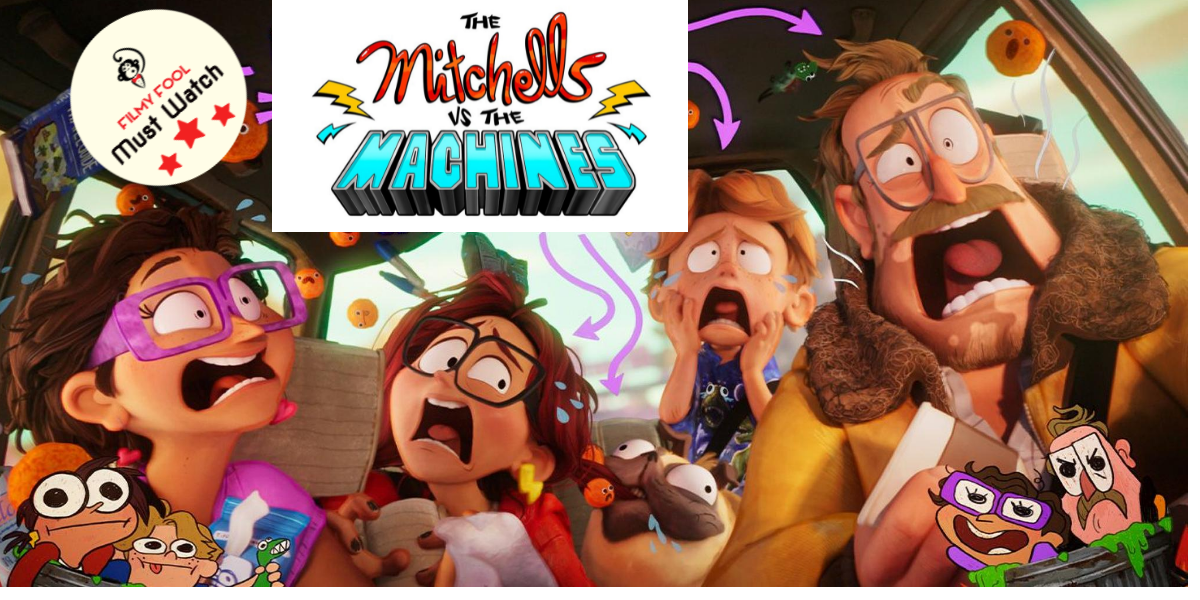 I have always loved watching animated films. That's because they are very rarely disastrous, usually are fun & entertaining and a lot of them leave you with a smile. 
So is this film disastrous? Not even close!
Is it fun and entertaining? Hell Yes!
and did it leave me with a smile? A big one!
The Mitchells vs The Machines is a delightful film that provides wholesome entertainment for the entire family. The overall premise is clear from the trailer and yes the story arc is a bit of a cliche, but I have no issues with good cliches. The film works despite the predictability because there are plenty of new things. The characters are delightful, especially the little brother (Aaron) and the dog who is a complete show-stealer. The situations are hilarious and the dialogues are witty. 
The biggest strength of the film is the quality and nature of the animation. The team from the pathbreaking Spiderman: Into the Spiderverse is behind this as well and that is visible right through the film. A lot of the film is shown through the eyes of Katie Mitchell, who is an aspiring film student. The animation uses that aspect of the character and builds on it beautifully. 
So if you are alone or with the family and are looking for a good time, this is a must-watch.