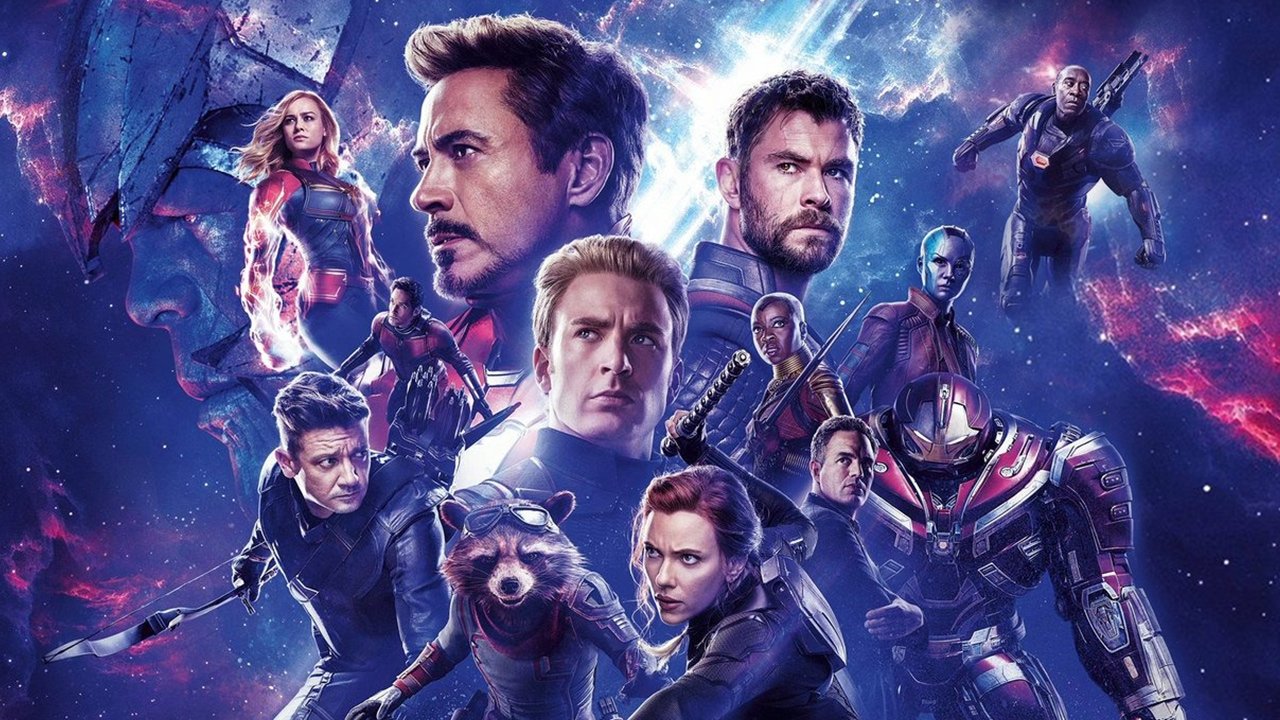 After over 10 years, 21 films, countless re-visits, and never-ending week, Avengers: Endgame is finally here. The 22nd film in the Marvel Cinematic Universe (MCU) is the showdown to everything that began with Iron Man in 2008, to Captain Marvel, just a month ago.
This is a film that honestly needs no reviews. Fans like me have no place for reviews in our lives and the ones who have not got submerged by the tides of the MCU, what's the point of watching the film anyway?
Avengers: Endgame is truly the most satisfying movie-going experience I have had in my life. I have followed the films, re-watched them, watched them some more. Not just films, I have seen every series from Marvel: Agents of Shield and Runaways to Daredevil, Jessica Jones, and Luke Cage. Today, what Marvel has done is rewarded us for our love and fandom in the most appropriate way. They have given us a film that is exciting, thrilling, emotional and extremely well-written. Each and everyone who has been on this journey with MCU will feel intense emotions throughout. All I will say is, more than a few tears were shed. 
The striking thing about Avengers: Endgame is the fact that Marvel was ahead of everyone the entire time. There are many surprises packed into a runtime of 3hrs and 2 minutes, and I could have easily sat through another half hour. The storytelling was one of the trickiest parts of this film and Russo Brothers come up trumps in this department. The plotlines were fairly complex and there are just so many characters to deal with. I am sure a lot of people would feel that some characters don't get the required screen time. However, bear in mind, the legacy of it all, where it all began.
Marvel does and they very carefully focus the attention on the characters that matter the most. So it is the founding members who do most of the heavy lifting and I have no complaints.
The biggest highlight of the film is the depth of the emotional scenes. They are exquisitely written and performed. The biggest share of credit goes to Robert Downey Jr. who once again hits it out of the park as Tony Stark. His character has so many shades and I loved what he did with it. In any other kind of film, a performance like his would be celebrated and followed by loads of award nominations. Sadly, superhero films are not looked at with the same lens.
Avengers: Endgame will no doubt enthrall audiences worldwide. In India, it will no doubt be the biggest Hollywood film since Marvel has a much higher resonance than Star Wars. It was so heartening to see people flocking to the theatres at sunrise when almost everyone hates getting up at that time for office. What's more, in all these years of watching movies in Gurgaon, I have never been in a theatre with pin-drop silence, until today.
I was like a little boy, sitting in the front row looking at the screen with wide eyes as if I had come to the theatre for the first time. It took me back years to when I actually went to watch a film for the first time. As things unraveled, my heart raced. The silence was sharp and the mood was set. The silence was broken only by unanimous gasps, cheers, and claps. When the fight ended, I almost felt a sense of disbelief. I wanted more, something, anything. I was clutching at straws. I wanted to shout and ask them to stop. Please! But I couldn't, all I could do was wipe off the tears and move on.  It was truly the most beautiful and rewarding cinema experience of my life.
Rating - Somethings are beyond mere numbers. Like I said, #Endgameneedsnoreviews