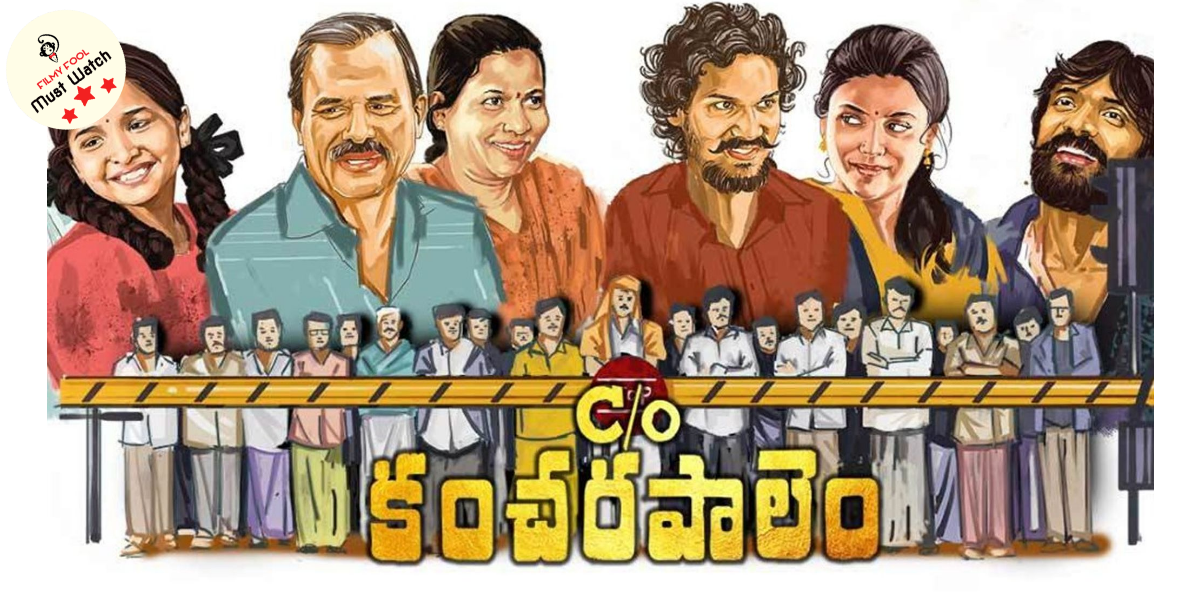 Made on a shoe-string budget of around 70 Lakhs, C/o Kancharapalem brings us 4 love stories that vary across age, religion, caste and social status. It is a fine example of how you can make an excellent film without big stars and big budgets. All you need is good writing and a lot of heart. C/o Kancharapalem has plenty of both. The characters are so endearing and you will see it right up front, as little Sundaram waits in the rain with his friend to catch a glimpse of his classmate Sunitha. Sundaram's smile when he sees Sunitha approaching, Sunitha and her friend approaching in slow motion carrying an umbrella, the shots done through the rain and the sheer innocence of it all. Just like Sundaram, I lost my heart right there.
If you are going bonkers looking at how real everyone looks and feels, don't worry, that is a fact. The film consists of 80 non-actors and most of these people are actually residents of Kancharapalem town. Hence, there is a sense of purity in every single interaction we see on screen. This is a romantic slice of life film but it delves on some very relevant subjects around the periphery of romance.
Patriarchy is all too visible in the love story of the kids and even more so in the story of Bhargavi and Joseph. Bhargavi is an independent headstrong woman, but even someone like her has to succumb to the forces of patriarchal dominance. Maha Venkatesh, who has written and directed the film weaves in religious undercurrents that add another layer of depth to the characters and the narrative. Venkatesh uses religion as a weapon, as a shield, and an impassable wall through the 4 stories to impart a telling blow through the words of Raju when he says 'I do not believe in God, I believe in people, and I am nice to the people, they will be available in my time of need'. Simple, crisp, and heartfelt, just like every other part of this film.
C/o Kancharapalem is a small film with a very big heart, so kudos to Rana Daggubati for co-producing this gem. I urge you to give the little guy a chance, if you do, I assure you it will greet you with a huge smile and open arms. The film is available for streaming on Netflix, try and make time for it.