Another year has gone by but this one has not been so productive for this blog. I say this because this post comes after 5 months of silence. To be fair 2013 has been more than productive on the personal front with a shift in location back to the capital city. And oh yeah I also got married this year (almost forgot). Still 5 months is a really long time and enough is enough. So here I am putting down my thoughts on my 'Best Films of the Year 2013'.
I remember year before last, I got a lot of flack from people because Rockstar was No. 1 on my list of films for that year. Even then, I was reasonably convinced of my choice but this year has really confused me. Not for the spot of No. 1 but just because of the sheer lack of quality films this year. As I sat down to write this piece, I realised that there were only a handful of films that made me stand up and take notice, most of them are small budget underdogs. So for me 2013 has been the worst year in films in a long time.
9.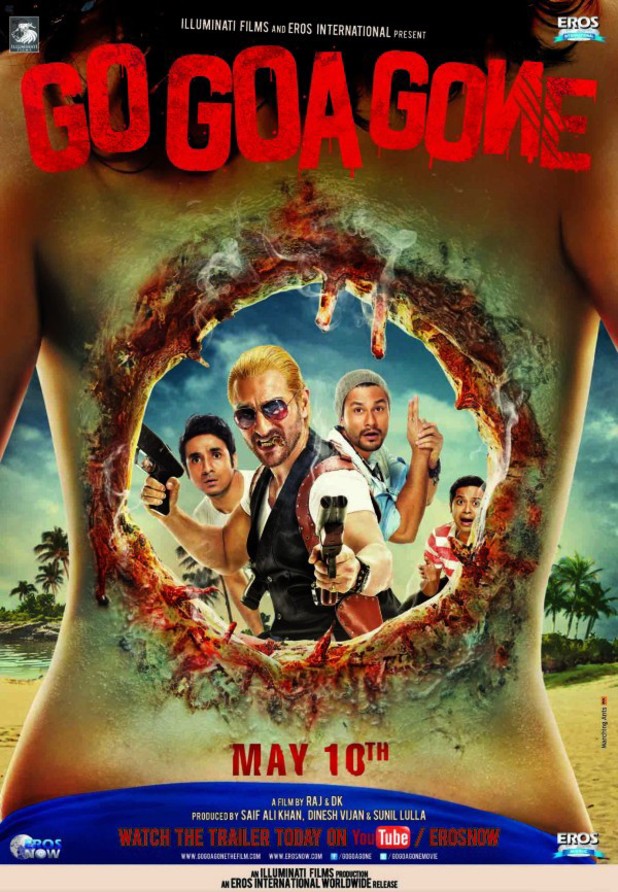 Go Goa Gone  – This was a film I was skeptical about as I am fan of Zombie films and did not think Bollywood would be able to pull it off. It is at no. 9 on my list so obviously I was wrong. The first ZomCom from India was hilarious and had superb performances from all three leads and Saif (He Keels dead peepal). I overlook the inspirations from Hollywood coz when you try to make a zombie film, Hollywood is bound to influence you and there is nothing wrong in that till you stay away from plagiarism. Hats off to Saif Ali Khan the producer for having the guts to make a film like this.
The Conjuring – There were no laughs in this one whatsoever, not even smiles. It was a damn scary film but what it gave us apart from the scary scenes was a great plot and various non-cliched moments. The film made something so simple like a clap so scary. Clap-Clap for The Conjuring.
8.
Lootera – A very simple film with a very simple story. Yet the depiction is what makes Lootera exceptional. Vikramaditya Motwane brings forth his vision in picture perfect setting with superb cinematography and fabulous performances by Ranveer and Sonakshi. The last scene with the tied leaf and the smile on Sonakshi, that is what makes Motwane special.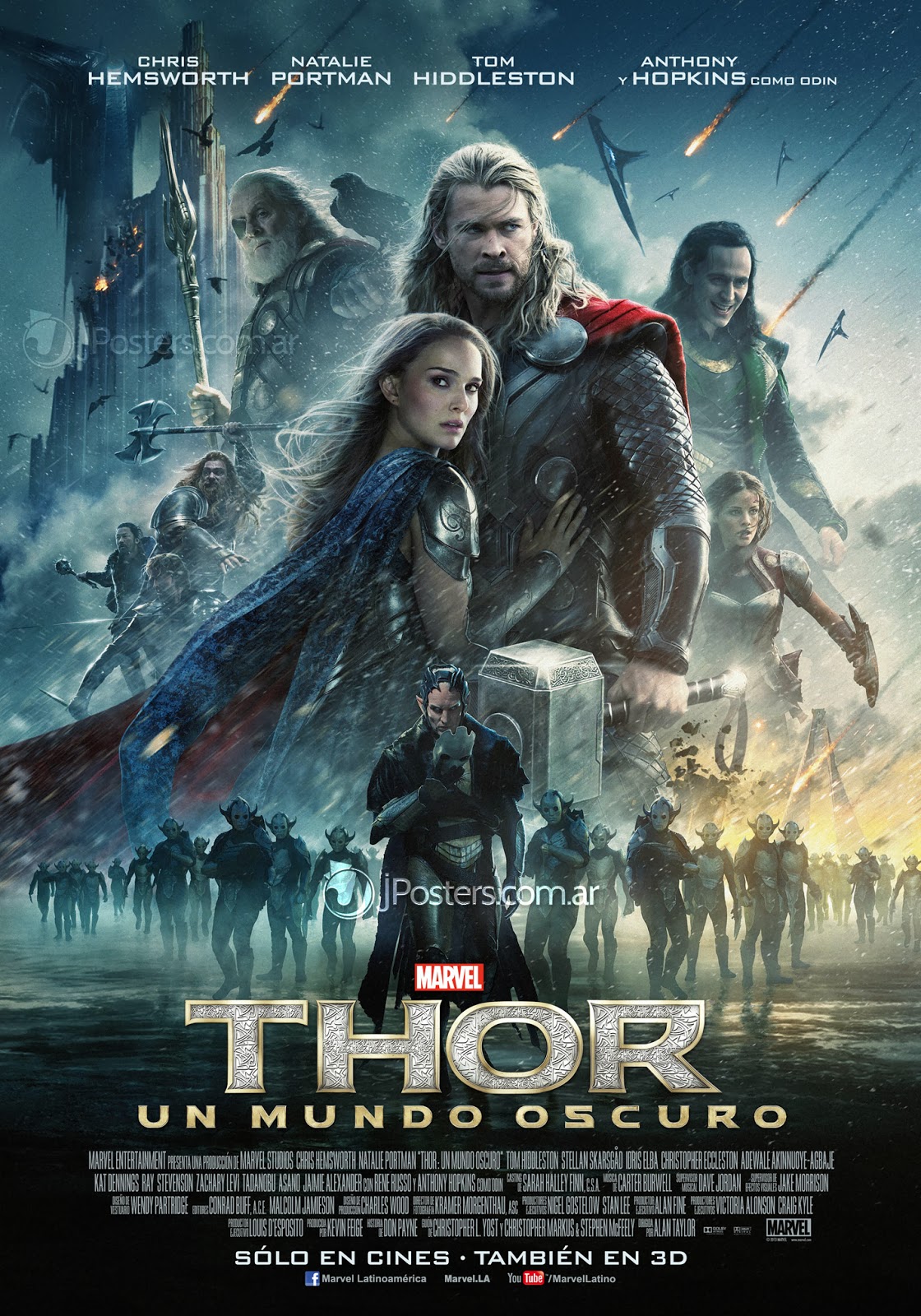 Thor: The Dark World – I am not sure whether it was as good a film as the first one but boy was it funny. It really took the bar of humour in superhero films to a new level. There were so many epic scenes in the film like Thor riding in the Tube Train, Thor hanging his hammer (Mjolnir) on the coat hanger but none were more epic than the sudden transformation of Loki into Captain America. For that scene alone this film would be on my list. And yes there was lot of yummy action too.
7.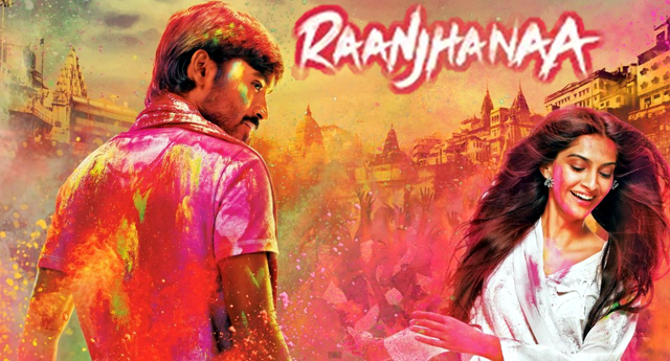 Raanjhanaa – The 2nd romantic film on my list is so different from the first, and yet Raanjhanaa is not your typical romantic film. What stands out in the films is first and foremost Dhanush. He holds his character brilliantly and is able to convey subtle variations without even being from this industry. I loved the unexpected twists and the fact that it stayed away from cliches all the way. Again the end is something that had a lasting impression with Dhanush dying and giving a voice over…. "Mere seene ki Aag yaa toh mujhe zinda kar sakti thi ya fir Mujhe Mar sakti thi, Par Saala ab uthe kaun , kaun phir se mehnat kare dil lagane ko , dil tudwane ko, abe koi toh aawaz de ke rok lo, ye jo ladki murda si aanke liye baithi he bagal me , Aaj bhi Haan bol de toh mahadev ki kasam wapas aa jayenge, par nai ab saala mood nahi, aankhe moond lene mehi sukh hai.. so jane me hi bhali he , par uthenge kisi din ussi ganga kinare damru bajane ko unhi banaras k galiyo me doud jane ko kisi Zoya ke ishq me phir se padh jaane ko" Superb!
World War Z – It is one of the most well made zombie movies of our time, right up there with 28 Days Later. The scale of the film is massive, beyond anything we have seen in a zombie movie like the Jerusalem scene is constructed beautifully. Brad Pitt plays the character really well and the tension and thrill you experience is rewarding enough.
6.
Yeh Jawani Hai Deewani – The most cliched/formula Bollywood film of this list, but I loved it. The film almost had it all, almost. Great music, a damn good star cast (barring Aditya Roy, I just can't stand him), superb chemistry between the leads and Deepika looking the way she did. It was one of the most entertaining films of the year where I wanted to just stand up and dance to the songs.
The Hunger Games: Catching Fire – The second instalment of The Hunger Games series is a truly compelling watch. Jennifer Lawrence is as good as anybody can be playing Katniss Everdeen and there are so many moments in the first half that give you goosebumps. Katniss giving her first speech directed to the family of her lost friend Rue of sector 11, or the three finger salute and whistle by an old man or her interview and transformation of her dress to resemble a mocking jay are all brilliant. It ends at a stage where it makes it really hard to wait for the next instalment. 

5.
D-Day – As I said before this has been a year of the underdogs. Go Goa Gone, Lootera and now D- Day with more of them to follow. D-Day is a special film because though it was a multi-starrer, there were no big stars in the film. Yet each one of them pitched in a perfect performance (One obviously expects that from Irrfaan). Add to that a haunting soundtrack/background score and Nikhil Advani's best work till date. The depiction of the song Alvida is breathtaking to say the least. I would watch it again just for that.
The Hobbit: Desolation of Smaug – A much improved film compared to the first and visually magnificent. This one has plenty of action and simultaneously takes forward the story as well. The entire sequence of Elves chasing the dwarves is superbly shot and executed. The film is successful in getting you immersed into the story and the visuals with a fine balance of special effects and strong character portrayals. Add to all this the most fabulous dragon ever seen on the screen.
4.
The Lunchbox – A breath of fresh air came from The Lunchbox where Irrfaan, Nimrat & Nawazuddin Siddiqui don't act at all. They live and breath as if each one is actually the person he/she is portraying. It was so smooth and simple that I won't even call it a film, it was an experience.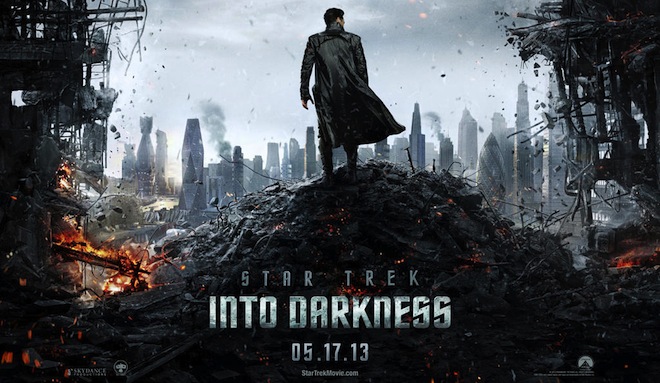 Star Trek: Into Darkness – I did not think it was possible for JJ Abrams to match the first Star Trek he made but then he signed on Benedict Cumberbatch to the team as 'Khan' and suddenly everything was possible. Benedict's portrayal of Khan was terrific and this film also took forward the friendship of Kirk and Spock.
3.
Bombay Talkies – A true signature of how much our cinema has evolved and how bold we are becoming with each passing year. It will be a special film for me as I had written in one of my previous posts
http://filmyfool.wordpress.com/2013/05/05/centenary-for-indian-cinema-25-years-of-magic-for-me/
Pacific Rim – My biggest surprise of the year. The only reason I went for this movie was because there were not too many choices that weekend and this one had Del Toro as the director. However, I was so glad I went for it because it turned out to be such an amazing film. The feel of the film, the grandeur, the action scenes, the vision of Del Toro, what a time I had. One thing I really love about Del Toro is the way he keeps a firm control on his environment. The film was set in the future but he did not go overboard with futuristic depiction. Another hallmark of Del Toro in this film was the fight scenes. It is not easy to show two gigantic things fighting on-screen because most times the audience is not able to understand what is happening (like transformers). In this film Del Toro does a brilliant job of showing the action sequences in a manner that each move is clearly visible.
2.
Madras Cafe – The biggest underdog in the list starring John and Nargis. Now how on earth can this film be any good. In fact Madras Cafe is a phenomenal film, one that takes a lot of guts to even attempt. So I say a big thank you to John Abraham the producer for making films like this and Vicky Donor.  Madras Cafe gives you a behind-the-scenes look at one of the most controversial incidents of Indian politics, The Assassination of Rajiv Gandhi. Shoojit Sircar's attention to detail is spectacular as he recreates the War Zone in Sri Lanka and John too is in top form as an undercover agent for R&AW. It is films like these that should be appreciated and rewarded.
Gravity – Before I saw this film, I always thought going into space would be such a calm and spiritual experience but after watching, I think It will be anything but calm. It was just so scary to see what all can possibly go wrong and how helpless one can be. The film scores on fantastic visuals all the way, totally immersing the audience into the environment. Another strong point of the film is the sound, whether it is the first person sounds or the background sounds they all create  a very strong impression.
1.
Kai Po Che – This is what cinema is all about. I don't think I have had so many goosebumps in a film since Lagaan. The fact that it was such an average book and for Abhishek Kapoor to envision and put to canvas such a film is magnificent. The performances were perfect & so was the art direction with a near perfect representation of surroundings as per the time. The twist at the end was the icing on the cake as it saved us from the stupid ending of the book. Emotionally it hit all the right spots and so my favourite HINDI film of 2013 is KAI PO CHE.
Rush – Fast cars, cut throat rivalry, heart stopping race sequences and some fabulous acting by Chris Hemsworth and Daniel Bruhl. The fact that all this was based on a real story made it all the more exciting. Ron Howard uses the rivalry to create a brilliant, thrilling and entertaining film. It is one of those rare films that entertains you to the fullest and has all the elements to make it big at The Globes & Oscars. So my favourite ENGLISH film of 2013 is RUSH.
P.S. I missed on watching Ship of Theseus & Captain Phillips so that is why they do not featured here. I have heard great things about both these films and I am sure they would be in the top 3 had I seen them. In addition to this we all in India have not yet had the privilege of watching The Wolf of Wall Street (releases on 3rd Jan) and American Hustle. And for those of you who loved Man of Steel and are wondering why it is not on my list, refer the link.